Help us make a difference!
Please, consider making a donation to Family Service Association today.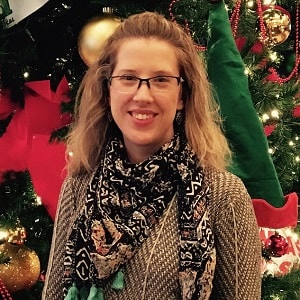 Amy Medlin
Director of Therapy Services
Amy Medlin is a Licensed Clinical Professional Counselor (LCPC) and graduate of Northern Illinois University's Clinical Mental Health Counseling Program. Amy began her journey in the mental health field more than twelve years ago working with survivors of domestic and sexual violence, and has experience providing direct therapy services and supervising sexual assault and domestic violence counselors.
Additionally, Amy worked in a residential treatment setting and in private practice. She has helped people struggling with a wide variety of mental health issues and concerns related to typical life struggles, including trauma, abuse, depression, PTSD, anxiety, gender and sexuality, relationship problems, substance abuse, self-injury and eating disorders.
Amy strives to create a warm and non-judgmental environment built on self-acceptance and compassion. She uses evidence-based practices to help clients create change in their lives. Though her approach is individualized and eclectic in nature, common theories she uses include Dialectical Behavior Therapy (DBT), Acceptance and Commitment Therapy (ACT), Cognitive Behavioral Therapy (CBT), and Motivational Interviewing (MI).
Amy is excited to be part of the Family Service Association of the Greater Elgin Area (FSA) outpatient therapy team and looks forward to contributing to an environment that strives to empower clients to reach their fullest potential.