Help us make a difference!
Please, consider making a donation to Family Service Association today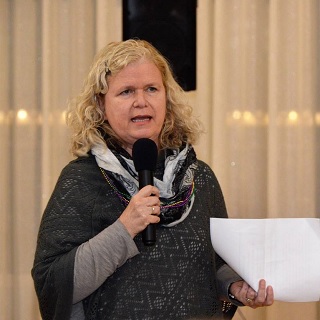 Margaret Keating
Past Governing Board President
Margaret Keating, J.D., not only serves as our Governing Board President, she is also active in the American Association of University Women (AAUW) where she has held several key leadership positions, and is active with community advocacy in Elgin through a group called, "Women on the Brink".
When Margaret is not volunteering her time for community causes, she is an aspiring author, avid reader, sports fan of several sports and teams and gardener for her home in Elgin and an occasional gambler when she goes to Las Vegas with her husband, Pat Keating.
Margaret Keating graduated magna cum laude from the University of Scranton with a BA in Modern Languages. She received a Fulbright Teaching Fellowship to teach American language and culture in the south of France. She received her Paralegal Certificate from Roosevelt University and graduated from Loyola University of Chicago School of Law with a J.D.
Margaret works as the Executive Assistant/Associate Director of Volunteerism for the American Academy of Physical Medicine and Rehabilitation.
FSA is proud to introduce you to and celebrate the accomplishments of Margaret Keating, J.D.