Help us make a difference!
Please, consider making a donation to Family Service Association today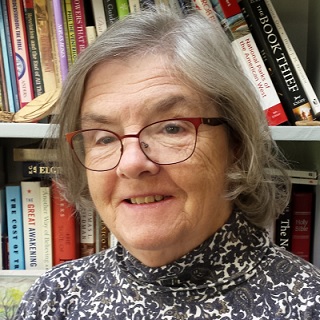 Mary Heggen
Board Member
My introduction to the FSA board was the Annual Dinner-quite a start! Although I only officially became a board member at the November meeting, I have related to FSA since the 1970's. My work life has included caseworker at Elgin Mental Health Center (AKA the state hospital), caseworker and supervisor of the Elgin office of DCFS (Department of Children & Family Services) as well as school social worker in CUSD (Community Unit School District) 301 and CUSD 303. My research paper for my MSW (Masters in Social Work) was on the effectiveness of SASS (Screening Assessment and Support Services) along with Michele Appel . My past experience with FSA and my respect for Lisa La Forge and current board chair, Margaret Keating, made it easy to agree to be considered for the board.
While attending Highland Avenue Church of the Brethren I served on the church board for several years and was at different times chair or vice-chair of the board. Other board experience includes one term on the League of Women Voters Elgin Area board. I also am a member of Women on the Brink.
Social justice is a guiding motivator for my community/volunteer work. A favorite nun once told me to "work within your sphere of influence." That supports me when I feel like the world is going to he** in a hand basket. There is always something significant to do locally.
I enjoy a good joke, a good book, strong coffee, and good beer. Walking is relaxing and helps me think through things. My husband, Jon, retired from Elgin Mental Health Center; my daughter, Nora, has an MSW and works at a psychiatric residential facility for children/teens. Mental Health is our family business. Joining the FSA board seems to be a natural fit.