Help us make a difference!
Please, consider making a donation to Family Service Association today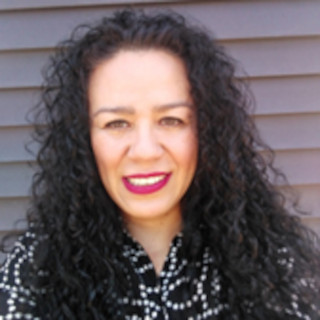 Claudia Serrano
Board Member
My name is Claudia C. Serrano. I have a beautiful family with my husband and my two children who are in elementary school. My goal in life is to constantly grow myself and build a strong marriage so that together with my husband we can support the comprehensive development of my children. I believe in the infinite love of God our Lord and I am very grateful for all the blessings that I have in my life. I am passionate about serving others and supporting them by bringing them closer to community services and resources. I dream of an ever better community, I firmly believe that families can be advocates so that we have better opportunities in all senses and a better quality of life, that's why I'm in FSA, and now as a FSA Board member, I want to support our community to access Mental Health services when they need them.
I am currently a member of COFI -POWER PAC. I am honored to be the Elgin Branch Delegate of the Parents with Power group for the years 2022-2023. I am a member of the Kane County Health Department Parent Council. I am a Reader of the Word at St. Mary's Temple in Elgin. I am studying ESL at Elgin Community College "ECC" and I am a volunteer at the Gail Borden Public Library. Originally from Mexico where I have a Bachelor's Degree in Education and Training Sciences and a Master's Degree in Organizational Development in the process of Graduation.
---
Mi nombre es Claudia C. Serrano. Tengo una hermosa familia con mi esposo y mis dos hijos quienes están cursando el nivel elemental. Mi objetivo en la vida es estar en constante crecimiento yo y hacer un matrimonio fuerte para que junto con mi esposo podamos apoyar el desarrollo integral de mis hijos. Creo en el infinito amor de Dios nuestro Señor y estoy muy agradecida por todas las bendiciones que tengo en mi vida. Me apasiona servir a los demás y apoyarlos acercándoles los servicios y recursos comunitarios. Sueño con una comunidad cada vez mejor, creo firmemente que se puede abogar por las familias, para que tengamos mejores oportunidades en todos los sentidos y una mayor calidad de vida, por eso estoy en FSA, y ahora como miembro del Board en el FSA, quiero apoyar a nuestra comunidad para acceda a los servicios de Salud Mental cuando los requieran.
Actualmente soy miembro de COFI -POWER PAC. Tengo el honor de ser la representante de la Rama de Elgin del grupo de Padres con Poder para los años 2022-2023. Soy miembro del Concilio de Padres del Departamento de Salud del Condado de Kane. Soy Lectora de la Palabra en el Templo de Santa María de Elgin. Estoy estudiando ESL en el Elgin Community Collage "ECC" y soy voluntaria de la Biblioteca Pública Gail Borden. Originaria de México en donde tengo el grado de Licenciatura en Ciencias de la Educación y Capacitación y Maestría en Desarrollo Organizacional en proceso de Titulación.