Help us make a difference!
Please, consider making a donation to Family Service Association today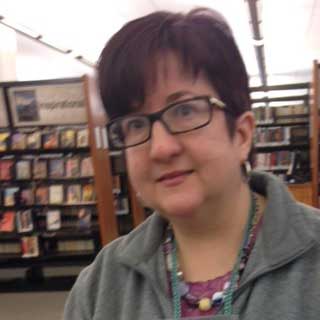 Tatiana Calhamer
Secretary
Family Service Association of Greater Elgin Area would like to extend a warm welcome to one of our new board members.
Tatiana "Tish" Calhamer, 48, was born in Santiago, Dominican Republic to a Dominican mother and a German-American father. Thanks to her mother, she is fluent in Spanish. It is a miracle she also speaks English, as her father was not a big talker. From an early age, Tish was a huge reader, reading everything from "Little House on the Prairie," to books about owls, astronomy, and Susan B. Anthony. She grew up in La Grange Park, IL, where she attended Lyons Township High School, graduating in 1986. LT's most famous alum is actor David Hasselhoff, class of '70. Tish then went on to the U of I/Urbana-Champaign, where she spent 7 years earning two useless degrees in music, before finally earning her Masters in library science in 1993. She was promptly employed by the Gail Borden Public Library in Elgin, and has remained there ever since. (Her student loans are paid off.) She is the Readers Services & Civic Engagement Librarian there, and encourages people in the community to become engaged in civic life through literacy and library services.
Mental health is one of the top health concerns in our county and country today, and of personal interest to Tish. She has suffered from depression and anxiety over the years, has several friends who have similar issues. Tish's mission is to educate people about mental illness to remove the shame and stigma associated with it, so that everyone who is affected can receive treatment and support in a caring, accepting environment.