Family Activities
For some, answering the unavoidable question, "what did you do this summer" is an initiation to Fall and a reminder of some of the wonderful experiences you have had over the Summer months. Summer is nearing its end and the beginning of the school year is here!
Research shows that money spent on family vacations in the US, including travel and activities may add up to 100 Billion Dollars this year! Disneyland and Disney World saw approximately 38 million people and Universal Studios approximately 8 million in attendance so far this year.
As exciting and appealing as these destinations are, the reality is that many factors limit the possibility for a lot of families to travel to destinations such as these. So what does that say about those who are unable to travel with their families during summer vacation? The reality is not much! While some families have the luxury of traveling during summer vacation, this is not synonymous with having more fun during the summer. The great news and hope we wish to extend is that positive memories and family interactions don't have to cost much, or anything at all! It is possible to enjoy family time by engaging in low-cost or no-cost activities.
Recently, we had the opportunity to interact with local families at a community event and hear about their favorite family activities. The simplicity of some of the responses helped us understand that children and parents seek quality time together in order to create fun and everlasting memories.
---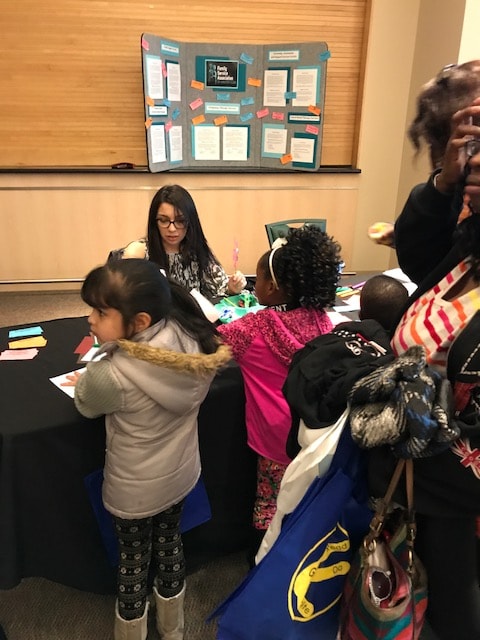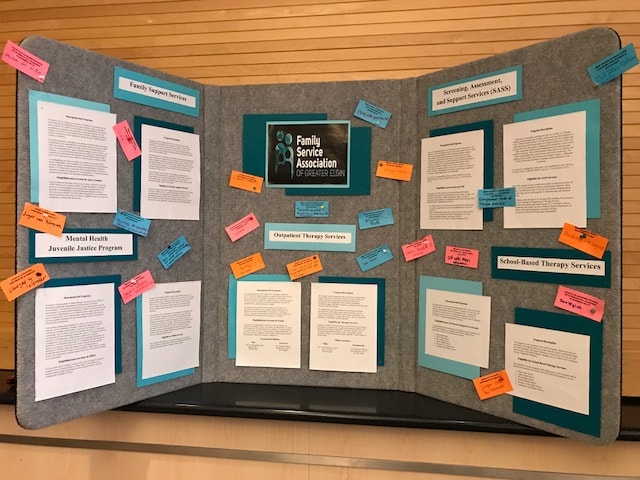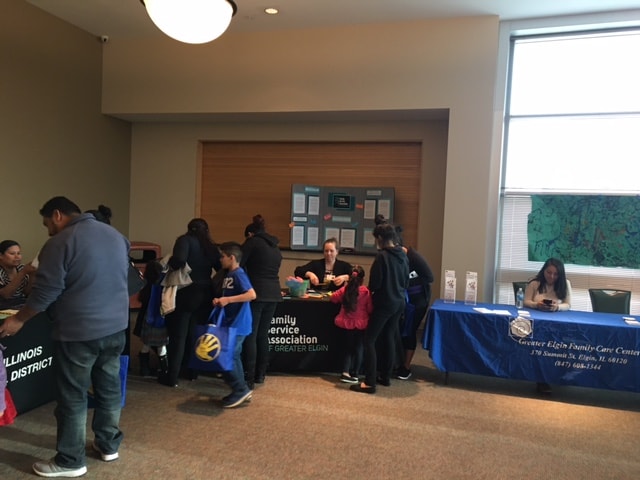 ---
Based on our interactions with families, money and location were not a determining factor for having a better time. We wanted to pass on the responses and advice so that more families can enjoy accessible activities together:
What advice would you give to parents of a preschooler?
Have a lot of patience and dedicate time to your children
Always encourage them in everything
Children can learn a lot so give them opportunities through activities and new experiences
Always read
Play with your child
Share as much time as possible with your children
What is your child's favorite outing (i.e. park, zoo, etc.)?
Chuck E Cheese
Going to the Park
Amusement Parks (Give these a try: Santa's Village Azoosment Park, Donley's Wild West Town, Pirate's Cove Children's Theme Park, Six Flags, The Water Works Indoor Water Park, The Centre of Elgin)
The Aquarium (Even fish stores count! Great fish watching at local aquarium stores – Beyond the Reef in Schaumburg, Ocean Blue Aquatics in Elgin)
Going Out with Mom and Dad (Or extended family members) – Anywhere (Quality Time!)
The Children's Museum (Give these a try: Elgin Public Museum, Kohl Children's Museum, DuPage Children's Museum, Wonder Works Museum, Chicago Children's Museum)
The Zoo (Give these a try: Randall Oaks Zoo, Lord's Park Zoo, Cosley Zoo, Summerfield Zoo, Brookfield Zoo, Phillips Park Zoo, Lincoln Park Zoo)
What is your child's favorite activity?
Drawing
Playing with blocks and Legos
Reading and spelling out conversations (challenge their listening comprehension and spelling abilities in daily conversations!)
Play Dates with friends from school, church, or the neighborhood
Art Projects and Playing Music
Playing with Siblings
Playing at the Park
We also want to encourage you to use the incredible resources in Elgin and the Fox Valley areas; the Gail Borden Public Library and Fox River Valley Libraries. Not only can you spend time there doing activities designed for various age levels, there are many events and resources available for both fun and practical reasons. Here are a few that we would like to point out:
Event Calendar at the Libraries:
Gail Borden (Click Here)
Fox River Valley Libraries (Click Here)
Museum Adventure Passes can be checked out FREE from your local library, giving you and your family access to a number of amazing museums in the Chicagoland area.
Museum Adventure Pass through Gail Borden Library - (Click Here)
Museum Adventure Pass through Fox River Valley Libraries - (Click Here)
The Gail Borden Library has unique spaces and activities for children, middle schoolers, and high schoolers. With a library card your children have access to some amazing equipment and resources:
Studio 270 (High School) - (Click Here)
The Zone (Middle School) - (Click Here)
KidSpace (Children) - (Click Here)
During the last days leading up to the fall and for upcoming holiday breaks we encourage you to consider some of these family activities that were recommended to us.
---
If you have any questions or comments about this article you can contact the authors, Belinda Adame at BAdame@fsaelgin.org, or Lily Eldeiry at LEldeiry@fsaelgin.org